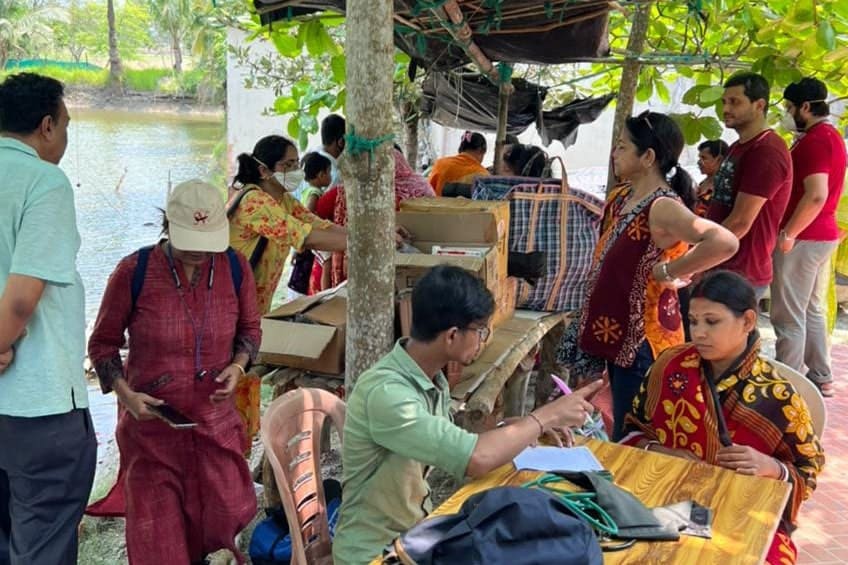 MEDICAL CAMP AT BALI ISLAND, SUNDARBAN
Good things start with a great idea and the will to serve.

With the initiative of AIM Foundation medical camp was organised at Bali island of Sundarban forest on 17th April 2022.

Specialist doctors from the city arranged health checkup and free medicine distribution. AIM Foundation is committed to reach and penetrate the remote areas of Sundarbans.

AIM Foundation will soon start the service of telemedicine in association with the State Government Health Department

Samarpan Foundation and AIM Foundation has joined hands to come up with a hospital at Bijoynagar village and soon this will see the daylight to serve the underprivileged.