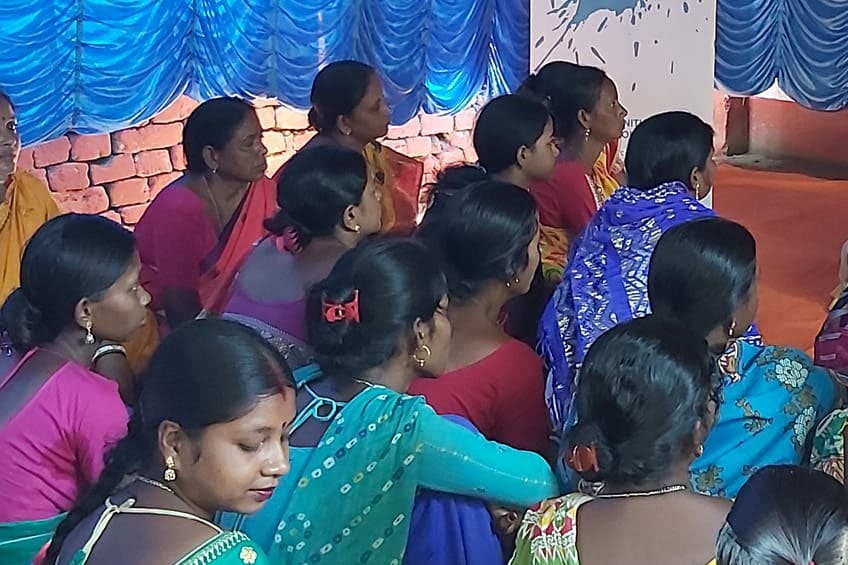 CERVICAL CANCER AWARENESS AND SCREENING AT KAIKHALA, HOOGLY, WEST BENGAL
AIM FOUNDATION joined hands with Roopkatha Foundation to conduct Cervical Cancer awareness and screening for women aged between 28 to 60 years as well as oral cancer screening in Kaikala Village, Hoogly on 15th October, 2022.

VIA testing (visual inspection with acetic acid), PAP Smear test followed by HPV DNA testing was done, in collaboration with Chittaranjan National Cancer Institute.

It was endearing to note that women from the following villages participated in the screening program: Balia, Ichapur, Kunjaban, Kaikala, Adangachhi, Kaikala Sabarpara, Jalapara and Dighirpar

Usually the Shobor originals has a very private life and avoids any contact with outsiders. Still, quite a few of them participated in the screening.

The success of any health awareness camp depends on the enthusiastic whole hearted participation of the target group. Roopkatha Foundation volunteers did an incredible job towards inspiring the women to join the cancer screening and awareness camps. Without their support and encouragement this mission would have remained impossible.