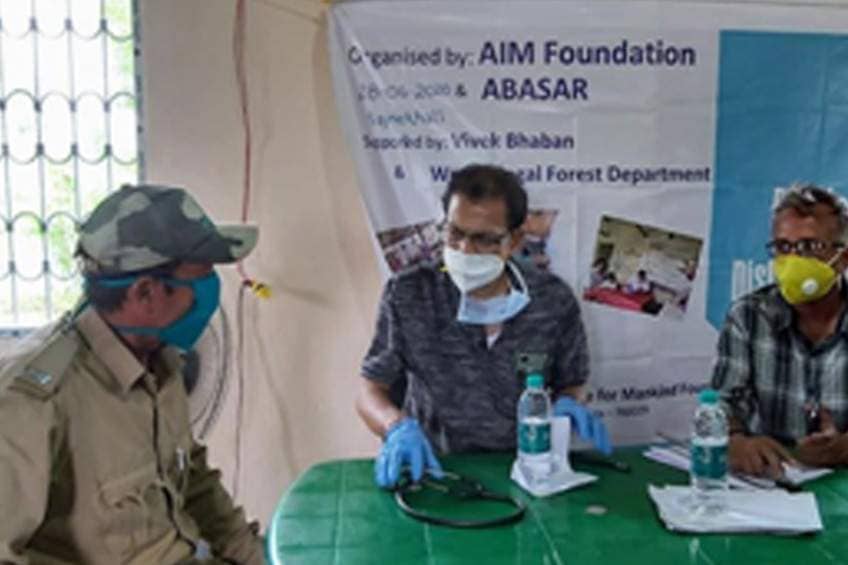 HEALTH CHECK UP OF FOREST GUARDS OF SUNDARBAN
This time AIM Foundation along with senior Administrative staff of Forest Service, West Bengal reached out to those who keeps the Sundarbans, lungs of West Bengal intact.

Yes, you guessed it right, it's the Forest Guards and the officials who vigilantly guards the forest from poachers and illegal trades inside it.

AIM Foundation organised a health camp with free medication on 28th June, 2020, at Pakhirala, Range Office, Sundarban Tiger Reserve. Various health parameters of the forests guards were checked. It goes without saying that such camps should be done often at regular intervals for them. The nature of their work is anxiety prone, demanding physical fitness in most hostile locations and uncomfortable climatic conditions.

AIM Foundation's relief work is not only for the villagers but for all belonging to the Sundarban eco system.